Home maintenance essentials by season.
Fall: Prep for colder months ahead.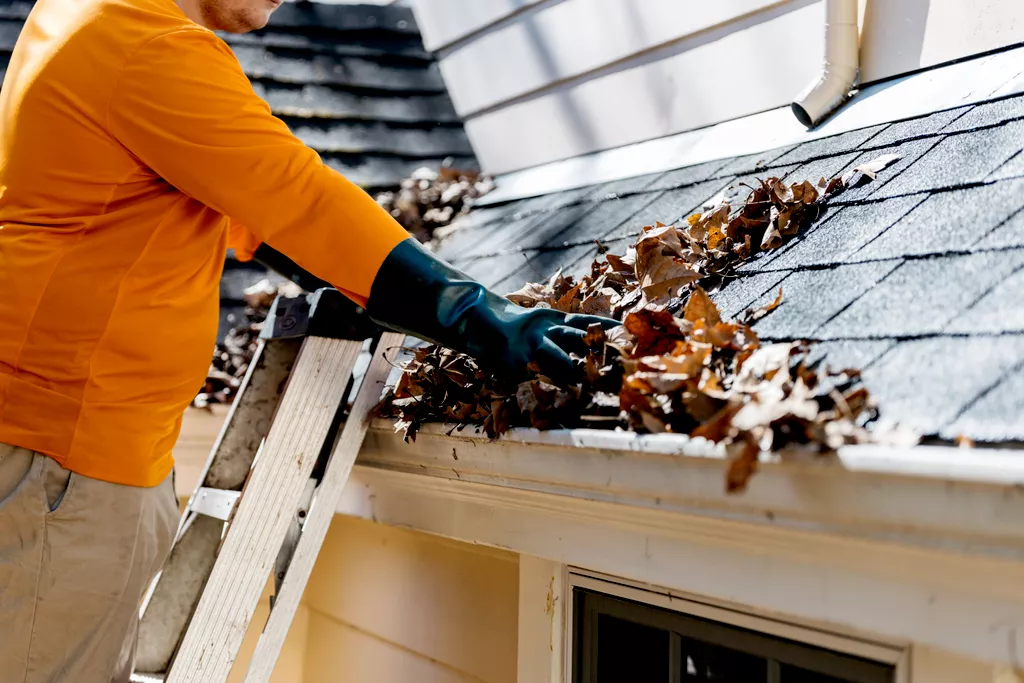 Finish up summer tasks and make sure your place is ready for plummeting temperatures and harsh weather.
Clean clogged gutters to prevent water damage and ice dams.
Make sure your heating systems are working. Flush your hot water heater to get rid of buildup. Inspect your furnace filters, and swap them out if needed.
Check the weather stripping on windows and doors so that brisk winter drafts stay out and heat stays in.
Turn off sprinklers and outdoor faucets. Research what you need to do to protect and winterize your pipes for your particular climate.
Test your sump pump to keep your basement nice and dry.
Check your roof for cracks to save you from any nasty surprises at the first snow.
Winter: Fix up your home's interior.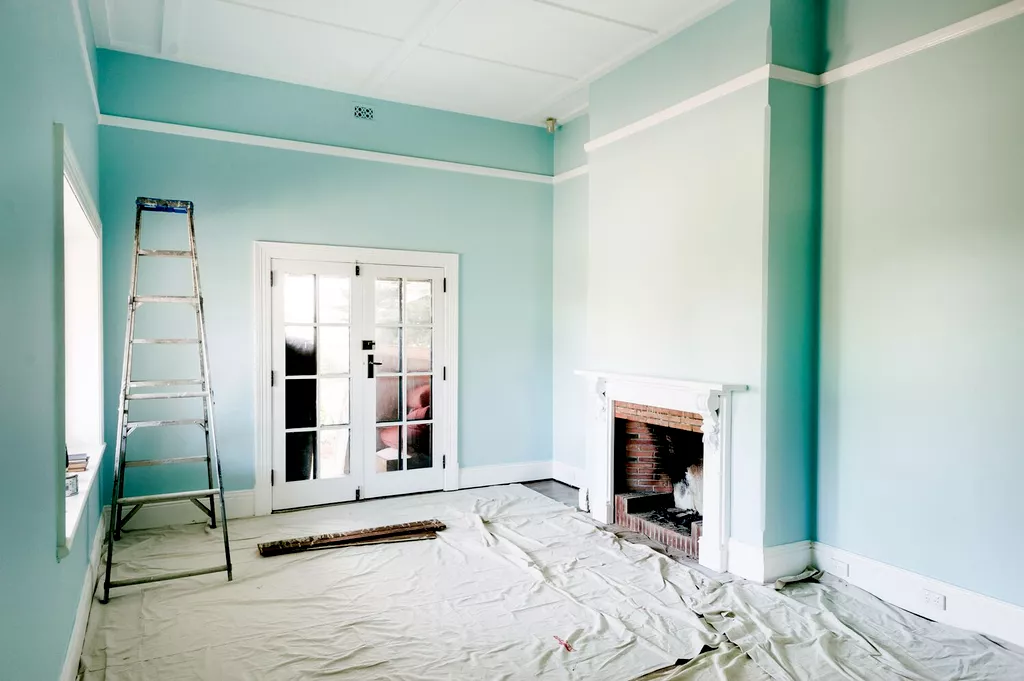 You shouldn't take on a big remodel in the winter. But now's the ideal time to handle any indoor projects you've been putting off all year. Winter also means an influx of guests during the holidays.
Here's how to get your place ready:
Refresh the paint on your walls. Unless you like it when your mother-in-law comments on what an "interesting" choice your current color is.
Hire a house cleaner to deep clean your kitchen, powder rooms and any guest rooms. You'll need more help than you think to dust off rarely-used china and glassware too.
Get your carpet cleaned before your guests arrive. But if they have kids… wait until after they've left.
Inspect your fixtures. Check all your locks and deadbolts. Tighten up doorknobs, handles and any loose screws.
Clean your showerheads. They can get dirtier than you think. Remove the showerhead, and put it in a big bowl. Mix one cup of white vinegar with three cups of boiling water. Pour it over the showerhead. Let it soak for five to six hours.
Check and repair any bathroom caulking. Caulking can wear and crack over time, leading to water damage and mold.
Check spots where the caulking often gets wet, like the base of your bathtub.
Switch your ceiling fan rotation to the up position. The fan will draw warmer air from the ceiling and push it down.
Get your septic tank professionally pumped before hosting begins. holiday guests can be challenging for your plumbing, especially if you're in an older home. Pump your septic tank at least once every three years.
Spring: Prep for warm weather.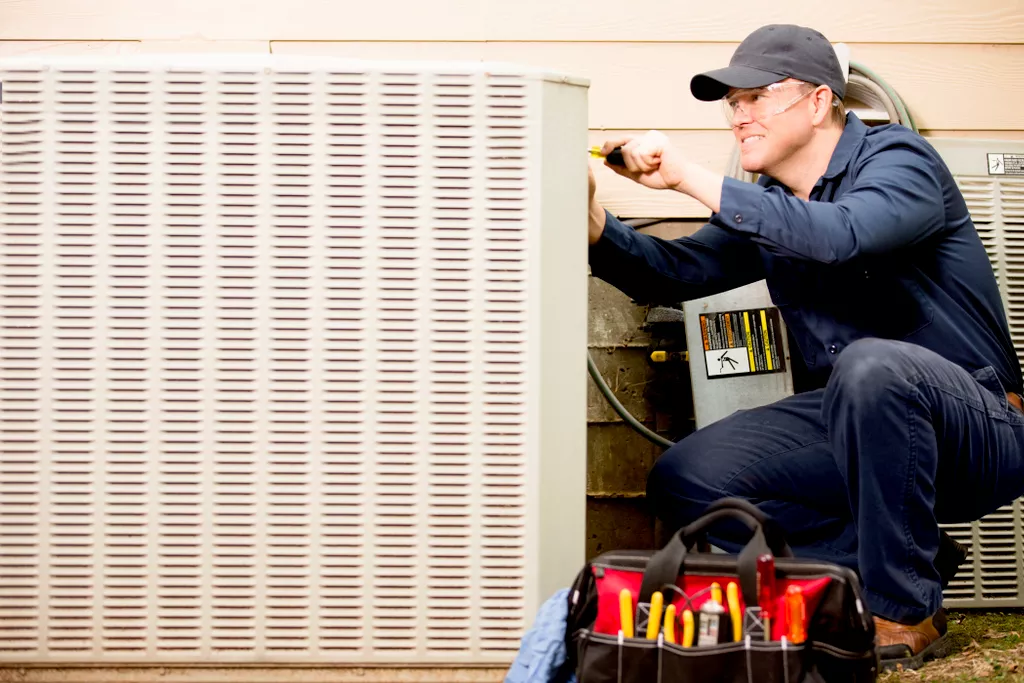 There's more to post-winter home maintenance than spring cleaning. Your house has been through a lot — rain, snow, ice. Now's the time to get it ready for the sweltering summer heat.
Get your air conditioning ready. Inspect and swap out the air filters in your air conditioner. Or hire an HVAC specialist to service your unit.
Inspect your home's exterior. Is the paint chipped? Is the siding loose? Take note of any home repairs that need to be done. Make sure to check your roof for damage or leaks. If the damage is beyond your DIY skills, hire a roofing professional.
Get the gunk out of your gutters. You'll want those flowing properly when spring showers hit.
Clean and inspect your windows. Repair or replace any damaged window screens before the summer. Now's a great time to get your storm windows cleaned if you have them.
Summer: Handle outdoor repairs and improvements.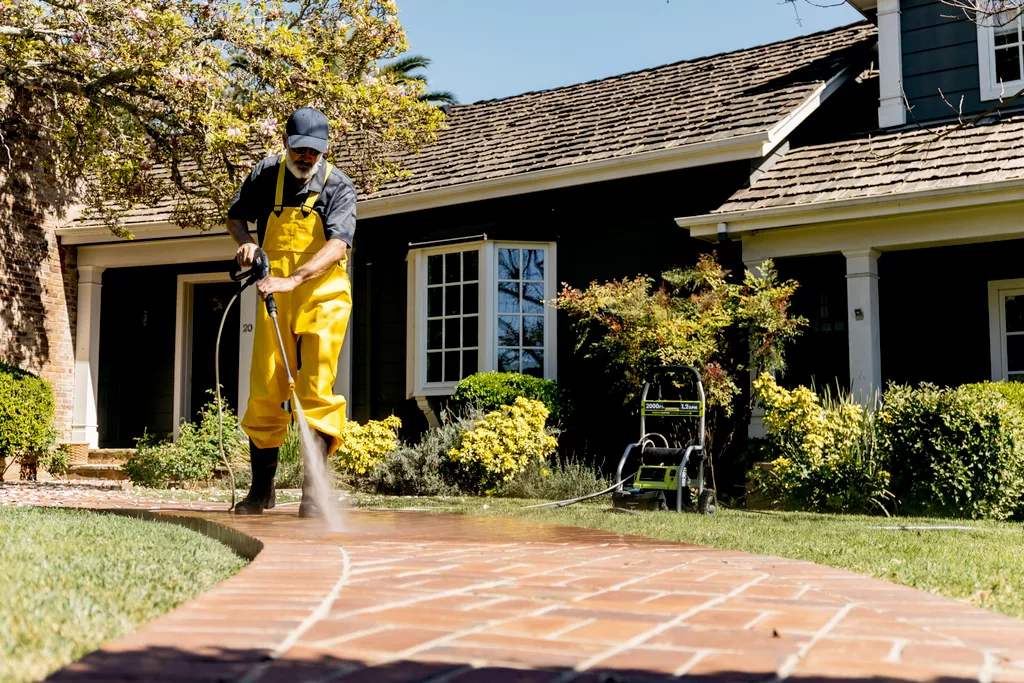 Now that you don't have to worry about unpredictable spring weather, spend summer fixing up your home's exterior.
Pressure wash your home's exterior. Clean your walkways, patio and other outdoor areas, and get your deck cleaned for summer entertaining.
Check any exterior exhaust vents. Run the clothes dryer and check the exhaust. If what's coming out of your dryer vent doesn't smell like fresh, clean laundry, you may need to hire a vent specialist to check for blockages.
Repair and paint fences. Wet weather causes warping and can wear away your finish.
Clean out your garage. Who knows what's piled up in there?
Switch the direction of your ceiling fans. Put the blades in a down position so they turn counterclockwise. They'll push cool air down and help warmer air rise.
Home maintenance tips for the entire year.
Tip #1: Don't forget these year-round tasks.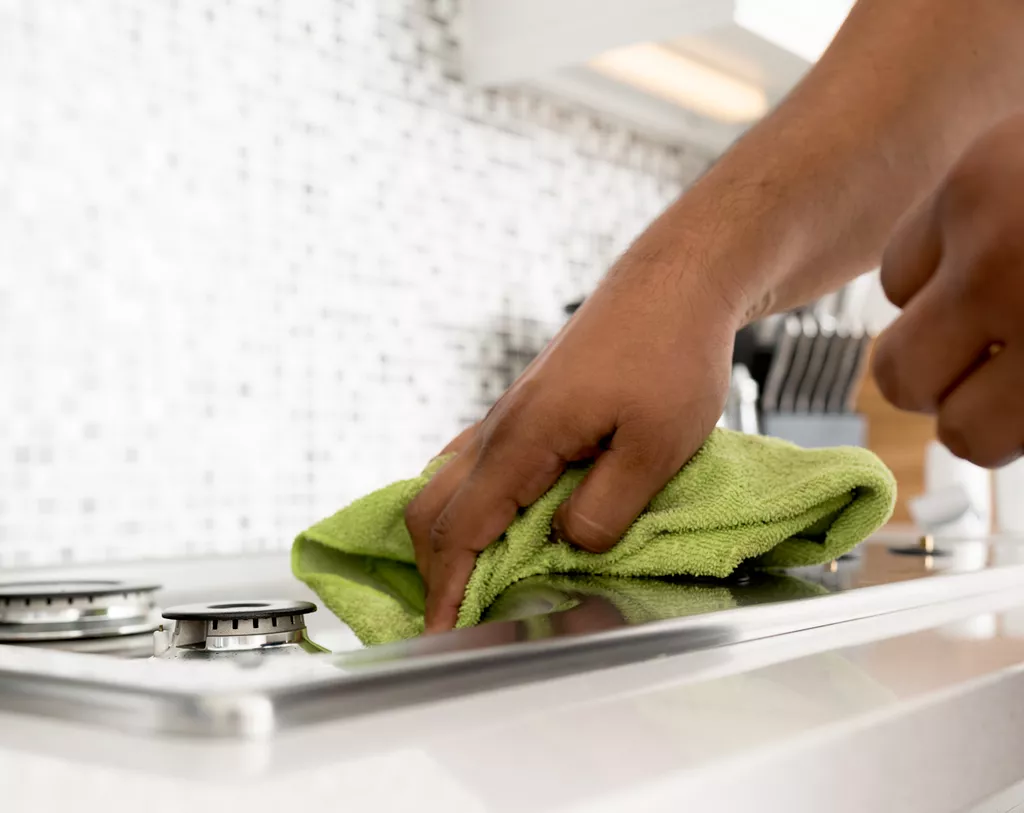 You're better off doing a lot of small home maintenance tasks throughout the year than waiting to do them all at once when they'll take longer, be harder and more stressful. Here's how to keep your home clean and happy year-round.
Monthly:
Clean your kitchen sink disposal. Freeze vinegar into ice cubes and run them through the disposal. Besides making a terrible noise, the ice cleans the disposal and sharpens the blades.
Test your garage door auto-reverse feature.
Every two months:
Clean your range hood fan filter by soaking it in hot water mixed with a degreaser. The filter collects grease buildup over time — so if you've never cleaned yours before, it's going to be real fun.
Inspect your fire extinguisher to make sure it's still in working order. You do have a fire extinguisher, right?
Every six months:
Check your smoke detectors — and carbon monoxide detectors, too. Do a battery checkup for both of these.
Clean kitchen appliances and vacuum your fridge coils. When the coils get dirty, the fridge uses more power. A quick clean will save you money on your energy bill. You're welcome.
Tip #2: Create a maintenance schedule.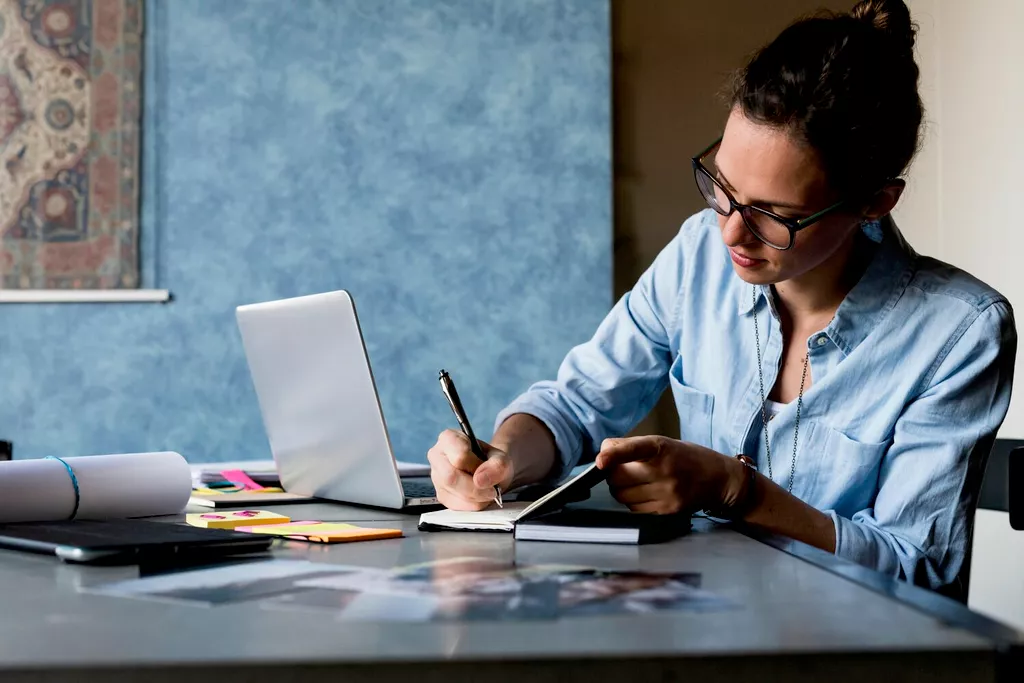 There's a lot to remember with home maintenance. Unfortunately, brains don't work on auto-pilot. Make a maintenance schedule using Google calendar (which makes it easy to set recurring tasks). Spread out your reminders. It's easier to take on a little bit of maintenance at a time than to try to do it all at once.
Tip #3: Know when to get professional help.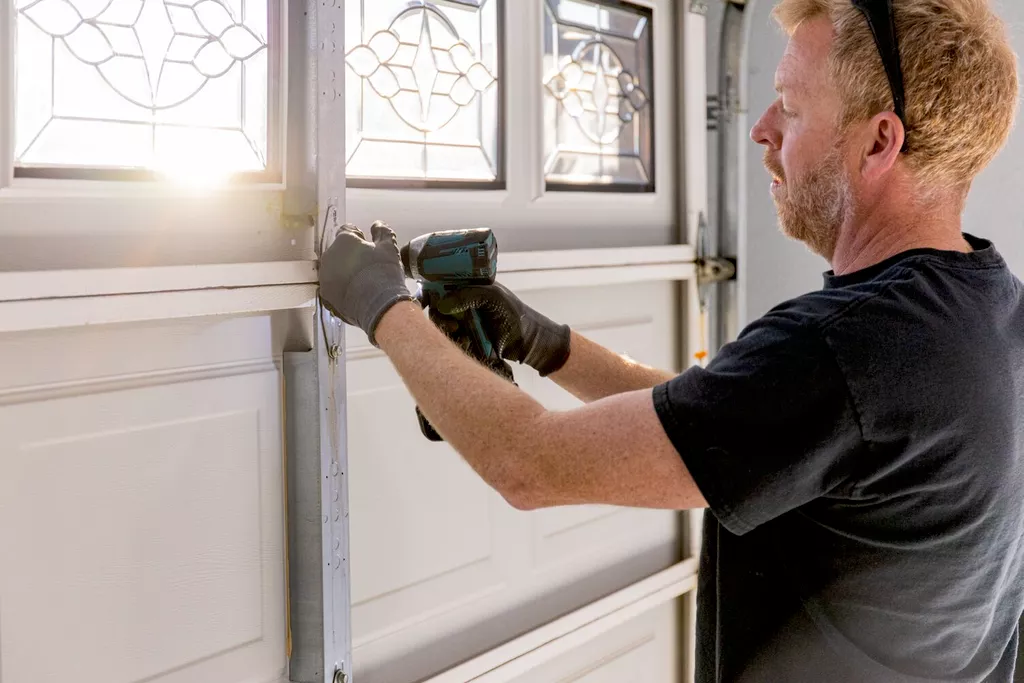 Home improvement projects aren't as easy as they look on TV. Sure, switching out the batteries in your smoke alarm or tackling dust buildup is pretty self-explanatory.
But any electrical work (beyond changing a lightbulb) is best left to a professional. The same goes for fixing a garage door, roof or an HVAC system; or anything that requires extra detail, like replacing a window or molding.
And finally, hire a professional to remove that dead tree in your backyard. You don't want the tree crashing into your house during a windstorm. No DIY home maintenance is going to fix that.
A handyman can help with all kinds of home projects — from repairs to straightforward installations, maintenance, painting, cleaning and clearing. Handymen may be individual contractors or work with a handyman company.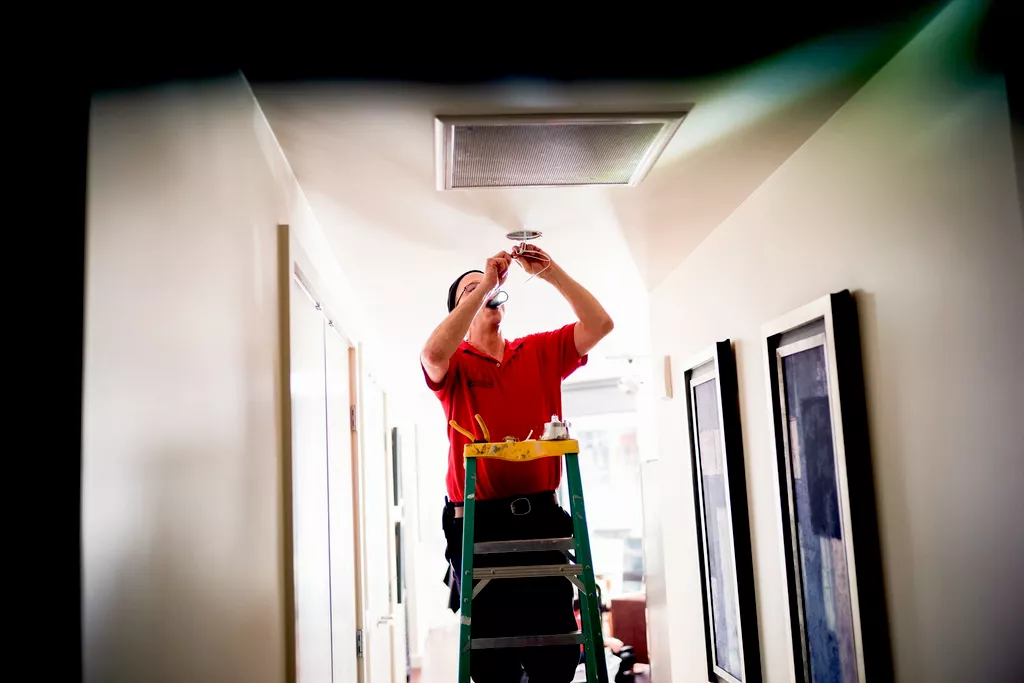 Most contractors prefer to see the project in person before giving a complete estimate. A handyman will usually charge a flat rate for standard jobs, such as fixing the garbage disposal, faucets or ceiling fans. For more complicated jobs, a handyman may charge an hourly rate. Hourly rates vary depending on the technical skill needed for a job. Double-check a contractor's rates for different projects before the work begins.
There is often a minimum charge for hourly jobs. Even if the task takes 20 minutes, you may be charged for a full hour because the contractor needs to account for getting to the site. Travel time, mileage and gas can all affect the price. Hours spent in traffic mean hours not working — and that can mean a bigger bill. Keep that in mind if you live in a remote place. Group smaller household jobs together to best capitalize on your handyman's time and how much you pay.
You can buy materials yourself or let the contractor get them and add the cost to your invoice. Usually, a handyman will have their own supplies. If they need to buy extra materials, they may bill for shopping time and materials.
Read our cost guide, "How much does a handyman cost?"
Who to hire to help with home maintenance.
Keep your house in good working order — inside and out — no matter the season. You can find handymen and other home improvement pros on Thumbtack: